Hello all!
This week's Darlins Come Together story
A Thousand Years
by
Laurie Whitlock
.
Summary:
A hundred years ago they were so in love and about to get married, but all of that changed when he signed up to fight in the Civil War and never returned.


Let's see what our awesome Darlin, NCChris, thought about this epic story!
******************************************************************************************************************************
So, I'm really enjoying A Thousand Years so far. It's only eight chapters in and we've just gotten to the part where Bella & Emmett have met the Cullens, but the background and premise of the fic are really interesting.
Basically, Laurie Whitlock has set up Jasper as Bella's long lost love. They were engaged to be married in the 1860's before Jasper "disappeared" during the Civil War. Through totally unrelated circumstances, Bella and Emmett happen upon Afton & Santiago and are changed into vampires.
I think the build up of the relationship of Bella and Jasper during their human years was well done and the grieving that Bella went through when he was declared missing and presumed dead was also very well done and reminiscent of the depression that she went through in New Moon when Edward left her in canon.
Since the story is only just starting to get off the ground, I can't really give more impressions on it just yet other than I am looking forward to seeing how things will develop now that she & Jasper have been reunited again.
Try out A Thousand Years...it's a different premise and one I'm sure you'll enjoy!
~ NCChris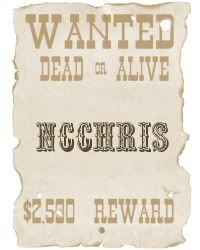 See you next week! :D