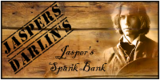 Hey guys!!!!
So, I was sitting here last night looking for more sad panda pics, but then in the middle of taking a break, I received an email.
I want to thank Moony Ju for writing up a spank bank for this week. It was her first drabble and the first time writing in English which is simply amazing. And let me tell y'all she did a fantastic job. So, make sure when you're finished reading leave her some love in the comment section. Please...
Okay, here's a reminder of the picture from last week followed by the drabble.
Bath Time Pleasures
By: Moony Ju

He was in the tub when she got home; eyes closed, legs apart, and head resting on that little white pad. If she didn't know any better, she would think he was sleeping. But she knew better.
There were so many bubbles in the water, she could hardly see him, but she knew what was underneath. She knew his body better than her own.
He didn't open his eyes. Not even when she started taking her clothes off. But she saw the start of his little smirk. She heard his intake of breath and she was sure he could smell how aroused she was.
She carefully stepped into the tub. It wouldn't do to get an injury while trying to seduce her vampire.
She was the exact fit for between his legs and she took great pleasure to slide to him, until her mouth was mere millimeters from his chin. She breathed him in, and almost got lost in the smell that was unique to him, that meant home to her.
He was almost warm, almost human. She guessed he was waiting in the hot water for some time already.
She kissed his jaw, barely feeling the scared skin there, not as smooth as he wanted it to be – for he was ashamed of his past. So she just kissed him again there, for she was proud of who he was, and she knew he could feel it.
The chaste kisses on his jaw, turned into small bites on his ears, kisses on his still closed eyes. Little pecks in the corners of his mouth. It all scaled to the kiss on his mouth. She could feel his smile, when she touched her mouth to his. Could feel the flutter of his eyes finally opening. His arms snaked around her body, one hand stayin on her ass, the other one going into her hair.
And they were kissing. His ice tongue on her mouth, her teeth trying to bite his lips, their breath mingling together.
She could feel how excited he was. He didn't have any problem letting his gift free when they were together, and she would never complain.
She could feel how hard he was for her. How his cock was sliding against her body, making her feel all kinds of good stuff, but not nearly enough.
She knew he could tell how aroused she was. And the hand that left her ass just found out how wet she was for him. Her pussy was almost throbbing. She needed him.
She wanted to tell him that, but he wouldn't relinquish her mouth. But he knew. His smile gave him away. Her hands were on his hair, she loved playing with his dirty blonde hair, to tug it and pass her hands through it.
And his cock slid inside her in one single thrust. No warning. She tugged on his hair, forcefully. She wasn't expecting it. Her pussy welcomed him. She had missed him.
He didn't move. At all. He was almost purring. She could feel it with her head on his chest.
Slowly, she started moving. Up and down. Up and down. She put her hands on his chest to get some leverage. She continued moving.
But she was looking in his eyes now. Those black eyes, with just a speck of golden. They shown with love, if she couldn't tell from the cocktail of emotions sent her way. She knew her look was the same.
And then, he couldn't stay still anymore. He helped her, his hands on her waist, up and down. She thought that maybe she would bruise. She didn't care. The water was splashing out of the tub as their pace picked up. They didn't notice. They kept their eyes only for each other.
She was getting close. She could feel. So could he. He started growling. She was panting. One of his hands left her waist and found her clit. Not trying. Not slowly. He touched her clit, his digits pressing, and circling. His cock sliding in and out.
And then it was too much. He didn't stop. She came. Hard. And he kept moving inside her. She was seeing stars, fireworks. Jasper.
He came. He could feel her pleasure, her love, her excitement. Her pussy clasping him inside. He shot inside her and all he could see was Bella.
"I love you, Jasper."
"I love you, darlin'."
Yeah, so good. Thank you so much sweets for sending that. It was wonderful.
Okay, now on to this week's picture. I hope to see lots of drabbles.
Show me what you got.
Send all submissions to abbymickey24@gmail.com by Sunday at midnight.
And just a little reminder on the rules
1) All submissions must be drabbles (that means 1,000 words or less).
2) All submissions must be Jasper-centric, but the partners are author's choice.
3) Lemons are not mandatory, but are very much encouraged.
4) Each submission must be related to the week's picture prompt.
5) No recycling (no sending in the same drabble more than once).
Until next week...MWAH!