Hey guy!!!
It's Saturday and boy do I have a treat for you.
Today you don't get one gif or three or five, no you get seven. Yeah, you read that right. You get seven.
The first six will be two gifs from each of the movies. Each one is part of the scenes that are my favorite Jasper moments.
The last one I just find hilarious and I hadn't seen it before.
Let's not keep you guys waiting anymore.
TWILIGHT
I think we can handle that. Yeah, they can.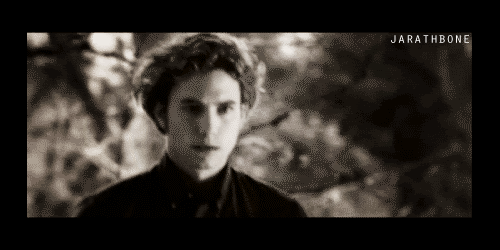 So intense and yummy.
NEW MOON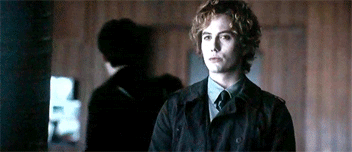 While I'm not a fan of his look in this one that smirk still makes my knees weak.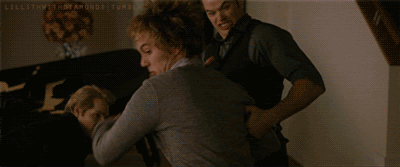 He's so hungry!!!
ECLIPSE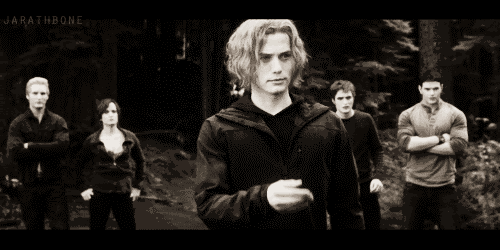 If he did that to me I'd be all over him....oh who am I kidding I'd fucking die.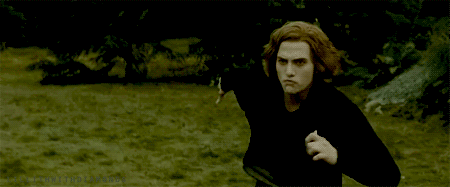 He could slam me down anytime.
Now for the funny one.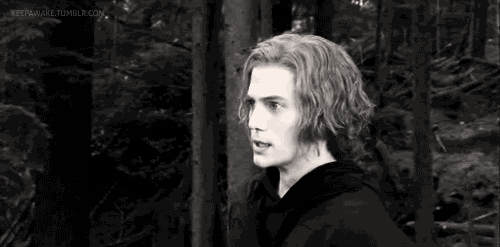 LMAO
Alright, hope all of you enjoyed this epic amount of gifs. What's your favorite scene in each of the movies? Comment and let me know.
Until next week....MWAH!!!