Hello people! Another Saturday is here and once again time for some hotness.
As all of you know, last week I went with a few tasty Jackson gifs. Seeing as I didn't get any comments I'm thinking I probably killed all of you. That or you're all still daydreaming about the tongue. Hee hee.
I need you to focus though so we can get to the new gifs. You all here....okay good. Let's move on.
Now last week I also went with a theme between my two posts and starting today I will be doing that again. What does that mean you ask? Well, today it means you get a Jasper and a Jackson gif. Next week, however, it will mean the gifs will be what character I chose for the videos of the week.
WTF you say. Trust me I know how you feel since I want Jasper all the time too, but we have to spread the love.
*stage whispers* If you're nice and leave me comments I might sneak one in every now and then.
This week is Jacksper though so without anymore babbling from me, let's get to the good stuff.
Jasper:
Who wouldn't want him running straight at you like that?
Jackson: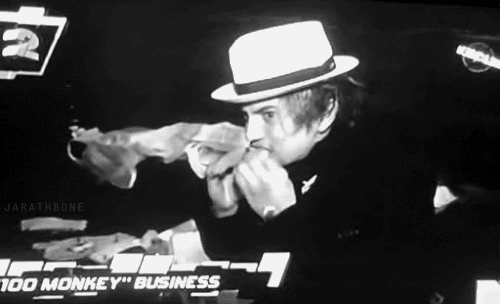 Must be a good sandwich.