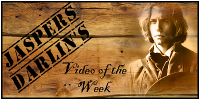 Hey guys!!!!
Hope all of you had a great Friday. Before we get to the video today I want to say a big thank you to all the Veterans out there as well as all of the active soldiers.
THANK YOU!!!!!
Now, as promised the second part to last week's video. Enjoy...
Until next week....MWAH!!!!