So, yeah I don't know why I didn't do this right after I posted my other segment. I'll admit sometimes I'm a spaz, but I'm getting it in before the clock strikes midnight, so it's okay.
Last week we only had one comment. Thank you to Katie who gave the following caption....
To think that in a few years, I will be a sought after Monkey guy and Vamper? pshaw!!!!!
If you'll send an email to race.junkie@hotmail.com she'll get you set up for Darlin' for a Day.
Now for the pic this week I decided to go a different way. Instead of an actual picture I'm going to go with a gif.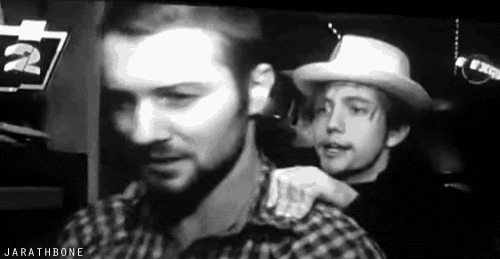 Show me what you got people.
Until next week...Mwah!