*comes in and takes a look around*
*nods approvingly and sits down in my Lay-Z-Boy chair*
Hai guys! Long time, no see!
Sooo... how are you liking the new look and our new Darlin's? Pretty damn awesome, right? Didn't I tell you?! *gloats for a minute*
Okay, I'll shut up and get to the fun stuff. Places for the Major is where you can run to for any contests that are going on in the fandom that are a perfect fit for our Jazzy-Pooh. Since I'm a little bit of a-- okay, okay, a LOT a bit of a contest h00r, I figure it's a prefect fit, right?
Right?! *looks at you all crazy-like, until you agree*
I'm gonna jump right in and tell ya'll about a contest that I'm
really
excited about and it's called the
Fornicatin' Fathers Contest
. As soon as I saw the name of this one, I KNEW that I had to mention it. Jas? A daddy? Yes, please.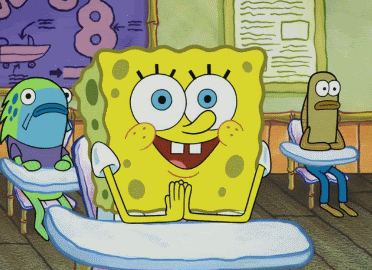 I don't think there's anything sexier than Daddysper... *licks lips and daydreams*
Please make this happen. Give me lots and lots of hot n' sexy Daddyspers! Extra points if you make him fornicate all naughty-like. Ohhhh yeah...
Next up is the
Pimp My Bunnies Contest
. All you have to do is click on the linkage and go pick which one of the plot bunnies you wanna have your way with. I will marry whoever does this one for me:
"2. Edward/Jasper, vamps. Really simple, I want to see Jasper use his power to torture Edward in a public place, sexually, of course. Classroom, crowded night club, grocery store, whatever you fancy. I want to see Edward positively desperate and writhing without Jasper even touching him. Bonus points for a public, slightly humiliating orgasm. Even more so if Edward gets some payback."
Edward pining for Jas and coming in public?
Please make this happen ASAFP. I-- I mean,
Jasper
NEEDS this!
Last but not least is the
Showers to the Flowers Contest
, which is a Spring themed contest. The concept is simple, but you can do sooo much with it. Cancun, anyone? Perhaps Jas gets stranded on his way to Mexico and runs across a hottie who has a Jeep and a full tank of gas... and Jas is just
desperate
to get to Cancun. Get my drift? *wink, wink, nudge*
Or maybe we have Mr. Whitlock, a high school teacher who's spending his Spring Break at a friend's lake house. But he just can't seem to relax as planned ever since he saw a former student, Bella Swan, skinny dipping the night before. *waggles eyebrows*
*gasp* Bella, you naughty girl!
With so much potential yummeh, why are you still here reading? Go write some hot Major and make us Darlin's proud!
Until next week, my lovelies. Smooches! ^_^