Hey all!!! *waves*
Let's get right into the segment shall we. Today's gifs are ones that make me scratch my head in wonder. Each one makes me wish I was a fly buzzing around so I knew what was going on.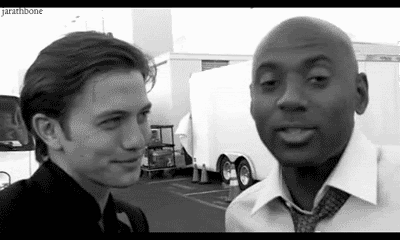 I wonder what they're talking about.
I wonder what he's chewing.
I wonder who he's talking to.
That's all guys. Until next week....MWAH!!!