Hey guys! Another lovely Saturday is here and time for a couple Carlisle gifs.
However, I did realize, while searching for them, that there are entirely too few gifs for the doc. And I actually had to make the one for Carlisle. I hope you like it because I'm kind of proud of it. (Seriously, since I'm a complete moron when it comes to stuff like that). Leave me a comment at the bottom and let me know how I did.
The best Carlisle moment ever (if you ask me)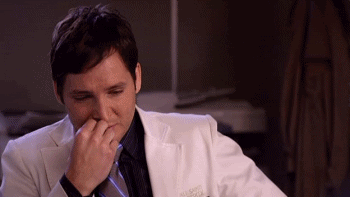 Who else wants to give him a hug?