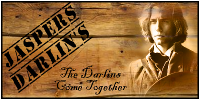 This week the Darlins read and fell in love with
You'll Find Yourself
by
LyricalKris
.
Summary:
A chance encounter with a friendly stranger leads Jasper to question his decision to punish himself for the worst mistake he ever made. The question now is does he deserve a chance to move on?


What did the Darlin's think about this deeply emotional story? Let's find out!
*****************************************************************************************************************************
Okay, before you read this you need to grab two things.

1-A tissue
and
2-A fan

You'll need the first for the beginning. Jasper is so confused, broken, and guilt ridden. Lyricalkiss has captured his character like no other. She makes you feel all he feels and breaks your heart with him.

You'll want to wrap him up so tight in your arms and just hold on until he feels better.

And then Riley enters and you fall in love with him. He's a young man who, as Jasper says, is older than his years. A friendship blooms only making Jasper even more confused and he tries to live how he thinks he deserves.

Lucky for us though Riley doesn't give up that easily and that is where the fan comes in. When Jasper finally realizes what he truly wants it's hot as fuck. There isn't actual intercourse in this, but there is some hot citrusy goodness that fits perfectly with the story. I think an actual lemon would have taken away from what Lyrical gave us.

Although I would not be opposed to seeing a second part where it is all just one big hot man on man lemon.

So, please, go read and leave Lyrical some love because she did an amazing job with this.

~ abbymickey24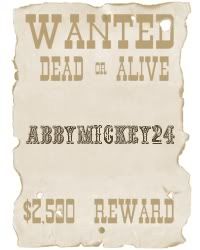 Finding love and living with the one you love is a great thing. How about when you love someone but at the same time your uncertain its the right thing. Jasper lives that life. He lived with doubts his whole life about who he was attracted to. Then he met Alice and she was everything and he loved her so much, but he still felt that feeling that it wasn't what he wanted truly. He ignored his true self and then Alice died. He felt like her life lived with him was a waste and she was deserving of a better life then she had. So he withdrew from life. A chance meeting at a veterinarian's office could be the answer to the questions he has always had. You should read this oneshot. It is very beautiful!! Look at it this way, you have to read it to find out what happens with Jasper.
~ Agrutle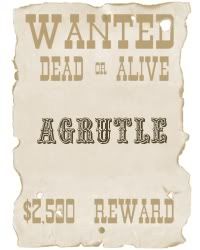 As many of y'all know, there's little I like more than a really good slashfic. I tend to stay away from the slash oneshots though because I think it's so hard to fully develop them in the limited space a oneshot provides. This oneshot, You'll Find Yourself, is, however, a definite exception.

As I read through this one in preparation for this weeks segment, I really was pulled into a very complex plotline and became really emotionally involved in the characters. It's a much deeper story than most oneshots can boast.

The level of background that the reader is given on why Jasper's life is drifting the way it is serves to give it enough of a slow build so that by the time Riley actually enters the story, it seems so natural that something needed to give him a purpose again.

I loved the use of the Cullen family on the fringes of Jasper's life and in a lot of ways found it to be similar to my perceptions of his canon relationship with them. He always seemed on the fringes, whether by circumstance or by design.

Riley's tenacity was heartwarming at the end and I loved how there were little AU pieces that were woven into the piece that nodded at canon but weren't overt. LyricalKris didn't beat the reader over the head with her little connections, she just subtly put them out there and left it up to the reader to enjoy.

All in all, I think this is definitely in my top 5 favorite slash oneshots of all time. Go and read it, you won't be disappointed. It's also not gratuitous, so it would be a good slash introduction if you're looking to get your feet wet.

Enjoy and let her know the Jasper's Darlins sent you!

~ NCChris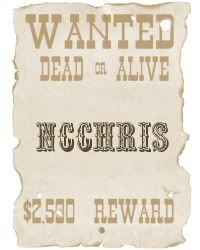 ahhh...LyricalKris...what can I say about this author that isn't known in the fandom? Excellent writer...check. Amazing stories...check. Able to write any pairing, any situation...check and check. Once again, LyricalKris does not disappoint. I absolutely love angst, the angsty the better and this o/s delivers. In "You'll Find Yourself," Jasper has to face his guilt over not being true to himself and the ripple effect his actions (or non-actions) create, but don't worry...our favorite guy does finally get on the road to his HEA. LyricalKris does a great job of digging down deep in Jasper's emotions. Such a wonderful little fic!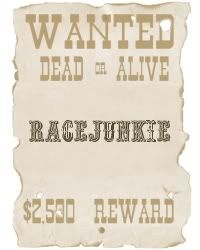 I fell head over heels with this story when I first read it a couple of months ago! Jasper, once married to Alice, always felt he could never satisfy his wife and give her the type of relationship she wanted and deserved. Due to tragic circumstances, Alice's life is taken and Jasper spirals into deep depression and self loathing. He feels he should be punished because he couldn't give Alice what she needed, and now she'll never have that opportunity.
When Jasper meets Riley, he experiences feelings he never felt with Alice. However, he keeps Riley at arm's length because he feels he doesn't deserve to be loved after what happened to Alice. Through immense amounts of persistence and patience, Riley finally opens Jasper's eyes and makes him realize that his thought process was skewed and so very wrong.
*sigh* This is a beautiful story that should not be overlooked. You will experience a myriad of emotions while reading this one shot, but I can assure you it will leave and impression and stay on your mind long after you finish reading it.
You'll Find Yourself
is a story I will revisit many times in the future because it's
that
good.
Check it out!
~ mw138
Follow LyricalKris on
Twitter
.