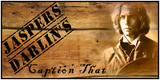 Hey Guys!!!!
Hope you're having a great Friday so far.
We're going to get right into the caption pics today.
Last week's pic...
And the winning caption...Drum roll please...
Jackson: "Yes, mine is bigger than yours. Deal with it!"

Thank you to DJzzpurr for leaving it. I swear if I had been drinking something I would have spit it everywhere when I read that comment. Thankfully, my mouth was empty, but husband thinks I'm a crazy person who just busts out laughing at random. Thanks again. LOL
DJ if you will please send an email to racejunkie at race.junkie@hotmail.com she will get you set up for Darlin' for a Day.
Okay, now on to this weeks pic...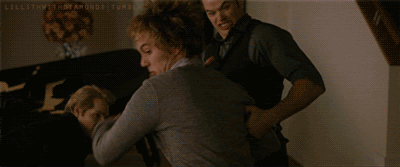 Can't wait to see what you guys come up with.
Until next week...MWAH