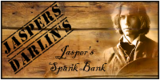 Hey guys!!! Hope you had a Merry Christmas, Happy Hanukkah, Happy Kwanza, or a nice Sunday (depending on if you celebrate or not).
I was a complete fail last week and didn't even realize (thanks to a cold from hell) that I forgot to post the spank bank entry until Wednesday. Sorry about that. I'm back on track now though and hopefully won't forget again.
A reminder of last week's picture...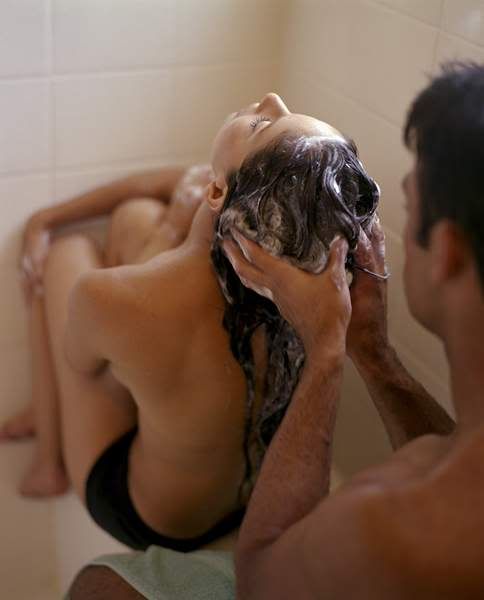 Magic Fingers Are Heaven
By: Deonne
Everyone has a favorite customer, one that you dote on or that you secretly yearn to please. One that you would give up the paycheck just to satisfy their every need. It doesn't matter your profession, and really sometimes, the more real something is the better better it feels.
As for me, I was definitely no different. She stood barely to my shoulders but god did she do it for me.
Sure there'd been plenty before me that had satisfied those needs, but I had been waiting nearly a year for this one particular client to be mine. The fantasies that had crept into my head as I watched her come every week had me begging the boss to give me a chance at pleasing the woman that many had craved just as much as I. After watching many try and fail I was determined to make this the best she'd ever had.
But when she stood before me so innocent and pure I had to fight the urge to throw her over my shoulder and hide her somewhere safe from others. The temptation only beaten back by her small smile and sweetness that she held in those doe eyes...
She moaned as my fingers ran through her curls, carefully teasing her skin with my touch. So soft that I could imagine dying with my face so close to it that I'd be a very happy man. What it hid and what had caused so many day dreams and fantasies, now lay in my palm and I was going to take better care of it than I had ever done before. She sure as hell deserved it after all the work that she'd done these past few days.
I'd watched her as she threw herself around at the whim of others, her scent circulating the air around me like heavy rain. The smell of her essence was mouthwatering and mind blowing for me. The smell bringing to life the feeling of home lost in those soft brown curls.
"Mmm, so good." she purred as she sank into the feeling of complete bliss. I knew that feeling all too well when it came to her. Many had been before her, and many will come after...but nothing and no one will ever compare to the beauty that was with me now.
"I aim to please ma'am." My Texas drawl slipping as I played with this marvelous find before me.
"You know just how to please many a women I'm sure." The pure rawness that came from those lips went straight to my groin as I bit back the whimper that threatened to escape me.
My lips would hate me for it later but there was no way I was giving this chance up as she sighed from her position. I wanted to see her face, but at the same time I was beyond terrified that she wouldn't be feeling the same blissful emotions as me. Instead, I allowed my fingers to do their magic and listened and strained to control myself.
The warmth that slowly drizzled into my hands had my heart and balls tighter than the over-stretched spandex on a fat woman as she worked out in the gym.
"Oh God, your hands are a fucking god send." she panted as I slowly traveled through the silkiness in front of me. She had no fucking clue how many times I had to fight creaming my pants when I found her in the store. To just touch and smell that Holy Grail had me wanting to pledge my allegiance to those luscious locks daily.
"Ma'am if you think this is better than wait a little while and I'll have you screaming my name to heaven. I can promise you." I was a little cocky, but it was well deserved. I was also a little worried that my attitude would cause her to ask for another after this one appointment. God, I hoped she took my brazen words for what they were.
She gasped a little as my hands moved a little lower to work their magic on her. Her head rolled a little as she found the touch a little more than she could bear.
"Oh so fucking good. If it wasn't frowned upon I'd ask you to marry me." She groaned a little and shivered as I hit a spot that very few in my business knew about.
I whimpered loudly at the mere thought of being able to touch her without fear of being caught, of consequences that could place us both at real risk.
"Be careful what you say Ma'am; I might take you up on that offer." My voice deeper than before. She shivered from my words alone, so I continued. "You think my fingers are magical I believe?" She murmured as she cocked her brow, looking at me with eyes that held more than just curiosity...lust was very much evident. "Now imagine w
hat the rest of my body can do and what it could do to you..."
It was her turn to whimper as she bit her bottom lip.
She slowly caught her breath as I began to rinse out her hair before toweling it off and helping her to stand from the sink.
"Dinner tonight, say 7:00?" I asked as I led her down to the register; my hand not leaving her back the whole time.
"I'd like that. Can I possibly book in for your magic fingers again next week? I've never been so relaxed before, and I don't think after today another will make me feel like that." She said as she pulled her credit card out of her purse, looking up through her lashes.
"Maybe if we play our cards right it can be a more permanent occurrence and we can see what else my magic fingers can do?" She gasped and nodded before walking out the door and giving me the sweetest sight of her ass and long luscious hair.
Thank you to Deonne who's become my little lifesaver on Mondays. I heart you.
Now it's time for this week's pic.
Show me what you got.
Send all submissions to abbymickey24@gmail.com by Sunday at midnight.
And just a little reminder on the rules
1) All submissions must be drabbles (that means 1,000 words or less).
2) All submissions must be Jasper-centric, but the partners are author's choice.
3) Lemons are not mandatory, but are very much encouraged.
4) Each submission must be related to the week's picture prompt.
5) No recycling (no sending in the same drabble more than once).
Until next week...MWAH!